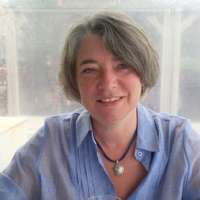 Originally from rural Kent, I relocated to Sussex in the winter of 1997.
All my jewellery is created in my studio overlooking the garden to my home in the lovely county of West Sussex.
I work primarily in silver, precious and semi-precious gems.
My fine silver pieces are created using silver clay; a magical, inspirational substance made from reclaimed silver that, when fired, becomes 99.9% silver.
All findings (chains, ear-posts, jump-rings, clasps, connectors) are sterling silver unless otherwise stated.
I love to work to commission creating a piece unique, personal and individual to you but also produce many other pieces as 'stock' items.
However, as every piece is made by hand, and as no two gems are identical, each will be unique and individual.
To read more about my jewellery making journey click here
Not sure which Birthstone? click here