Find out what my clients think of their commissioned pieces and what it means to them.
Beautiful jewellery which is made so well
Angie M. Hampshire
My bumble bee is so carefully made. It's beautiful, unusual and admired by everyone
Julie R. Greenwich
The Kentish Lass Jewellery offers a level of business service multinationals could only dream of.
Not only is her jewellery beautiful and well made but the level of service offered was beyond exceptional. 10/10
Ricky S. Kent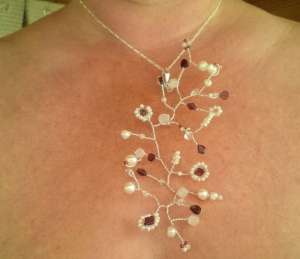 Quotes from Katie M's twitter feed about this piece:
IT'S ARRIVED AND I LOVE IT. Thank you so much I am in love with this the kentish lass thank you xx
Anyone who wants some unique jewellery etc please follow thekentishlass what she made for me is exquisite xx
It is so beautiful. Can totally recommend her work absolute quality X
I commissioned this from thekentishlass I LOVE IT .Totally recommend her x