This client asked me to create a Christmas themed necklace for his sister and her 16 year old daughter (his niece). The actual Christmas detail to be of my choosing. Rather than go with Father Christmas, Snowmen or Reindeer I thought that taking three of the traditional winter / Christmas foliage decorations would be a little different.
I drew my ideas and emailed the designs to my client and was delighted when he said yes.
The Holly and the Ivy
Fine silver holly and ivy leaves and sterling silver neck wire with double chain at back. Double chain is actually a necklace chain and can be worn independently of the full statement necklace. The Holly berries are pearls and emeralds, Emeralds being a birthstone of the clients sister.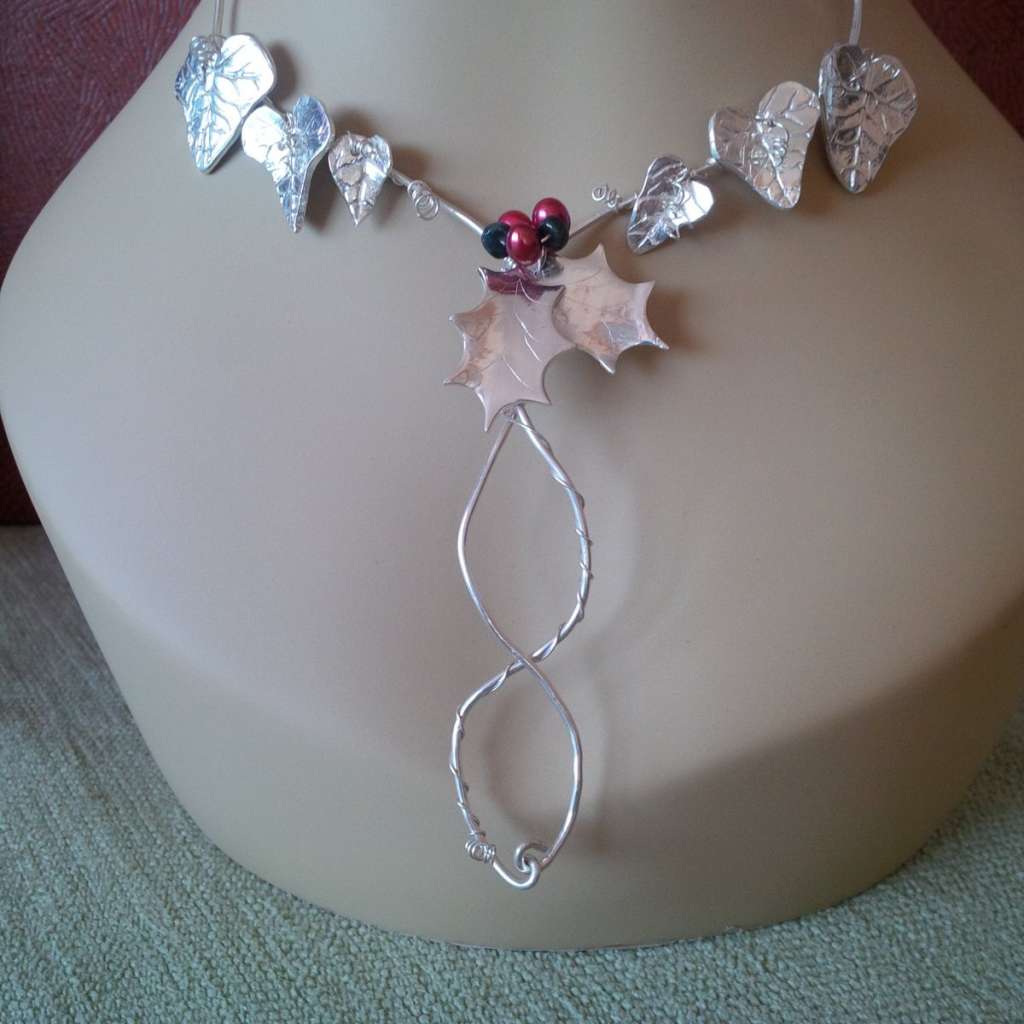 Hearts and Mistletoe Fine silver mistletoe leaves with white moonstone berries, handmade sterling silver heart chain, each heart shape link individually made and therefore not identical. Moonstone was used as berries for this necklace as it is one of the birthstones of the clients niece